Astrology Reading Details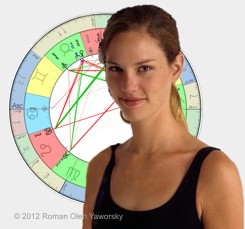 In order to provide the depth and the necessary information to support a client's positive transformation, Roman provides an extensive astrology reading in three parts:

Part 1: An in-depth reading that addresses the challenges and opportunities in your natal astrology chart.
Part 2: Your personal healing journey and optimal direction for success in this lifetime
Part 3: A look at what has been happening to you lately, and the best preparation for the following year."
A typical reading is divided into three parts:
The first part is an in-depth revealing of your chart, what has held you back, your gifts and the practical keys you can use yourself to move forward.
The second part focuses on why you are here in this life, what you came to learn, your healing journey and the most optimal directions for your success.
The third part focuses on what has been happening to you and the patterns that await you in the coming year, with a focus on the optimal approaches you can take to recover the gifts in your experiences.
Your astrology horoscope reading, whether in person or by phone, includes an audio CD recording of your session, a 35-page report created by Roman Oleh Yaworsky and state of the art color natal astrology charts.
What information do I need to have in order to have a chart reading with Roman?
You will need your date, time and place of birth and time of birth. Note that aside from family recollections, the time of birth may be available from hospital records, church, or municipal records in some countries.
When emailing your birth information, please write the date out in longhand, in order to remove any confusion. Also, include the nearest large city next to your place of birth, just to be sure, as some states and countries have more than one town with the same name.
What if I don't know my time of birth?
Not a problem. Roman has developed his astrology readings with emphasis on those elements that do not depend on knowing the time of birth. Often, Roman may spend several minutes at the beginning of your reading to determine a best fit for your time of birth, as a matter of course.
Your Questions
Don't wait to the end of your reading to ask the important questions!
Before the day of the reading, contemplate why you are asking for the reading at this time, what the issues are that require more clarity and your main concerns.
Roman typically prepares your session the night before the reading. It is best to email your concerns by that time, so that they can be addressed and any necessary preparation can be initiated.